Become a CBD Wholesale Partner
Sell CBD Proudly
Our CBD wholesale intro is designed to help retail businesses, hair salons, healthcare professionals, and affiliates capitalize on the growing CBD market by offering the Green Method Farms line of premium CBD oil tinctures.
Signing up for our wholesale CBD program is easy! All you have to do is click the green button to purchase the highly discounted CBD intro package. In the intro, you will receive 12 Green Method Farms Tinctures; 4 natural flavors & 8 mint flavors. We will also ship you a nice 12-bottle display, and a pre-made backdrop (see image). The display will catch your customer's eyes right next to your cash register and has a place where you can write in your own retail price.
When you purchase the wholesale CBD intro, you are automatically enrolled in our wholesale program which means that you can purchase any future 1000mg tinctures for only $30 each, or 2000mg bottles for $50 each. It is that easy!

CBD Oil Wholesale Tincture
We are proud to offer our premium CBD tinctures at bulk wholesale prices across the USA. Whether you have a CBD retail store, or just want to stock up on the highest quality CBD products, buying wholesale is an excellent opportunity.
Getting started on your wholesale order is quick and easy! Simply click the button below to purchase our CBD intro for only $350. You will then be able to purchase any additional 1000mg CBD bottles for only $30 each.
We offer fast and reliable shipping on our CBD tinctures and wholesale pricing that can make you a serious profit!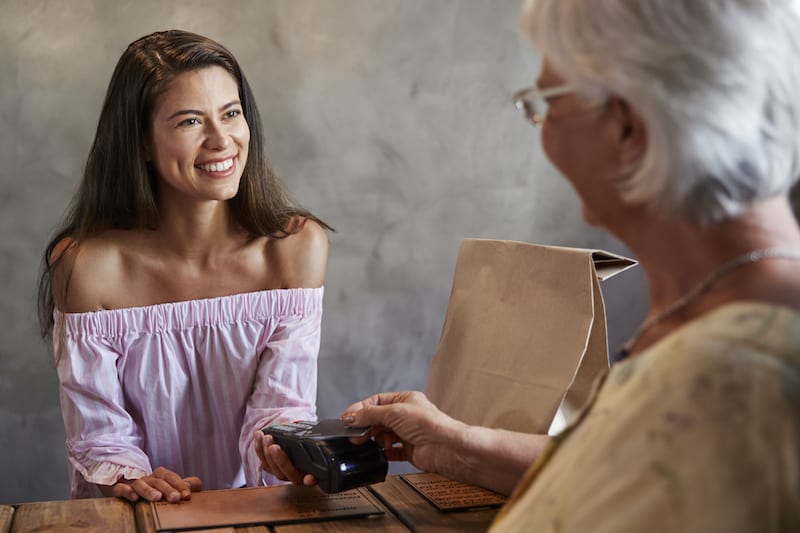 Big Margins. Huge Profit.
You want to sell high-quality CBD products with the largest margins…RIGHT? It's time to ditch your current supplier!
At GMF, Dustin and Albert cultivate the hemp, extract and formulate the oil in their CBD tinctures. What you are left with is a pure premium CBD oil that your customers will love.
And since we do it all in-house, our overhead is incredibly low, so we can pass the savings on to you!
The Quality is in the Cultivation
Green Method Farms is a family-run farm committed to providing the best in CBD tinctures at a wholesale price where the retailer can make a legitimate profit at a price that the consumer can afford.
We think that Green Method Farms is a superior CBD product, and believe that everyone should have access to exceptional CBD oil.
What Is CBD Oil Wholesale Business?
CBD oil wholesale is a process whereby CBD oil is purchased in bulk and then sold to retailers at a discounted price. This allows retailers to sell CBD oil at a lower price point, making it more accessible to consumers. CBD oil wholesale is typically done through online retailers, although some brick-and-mortar stores also offer CBD oil at a discounted price.
Green Method Farms offers a number of benefits for businesses, including access to high-quality CBD products and bulk pricing discounts. For retailers, Green Method Farms can provide a way to sell a new and popular product without a large upfront investment. And for manufacturers, Green Method Farms can provide a valuable source of revenue.
How To Get Started With CBD Oil Wholesale
Everyday CBD oil is becoming more and more popular. As a buyer, you may be wondering how you can source CBD oil for your business. The following are a couple of tips to assist you with the beginning:
Look for a reputable CBD oil supplier. There are many suppliers out there, so it is important to do your research to find a supplier that you can trust.
Ask the supplier for test results. CBD oil can be expensive, so you want to be sure that you are getting a high-quality product. Ask the supplier for test results to ensure that the oil meets all of your expectations.
Make sure the CBD oil is organic. CBD oil is a natural product, so you should always look for an organic supplier. This will guarantee that the oil is of the greatest quality.
Consider the dosage. CBD oil comes in a variety of dosages, so you will need to decide what dosage is right for your business. Be sure to consult with the supplier to get the best dosage for your needs.
Choose a flavor that you think your customers will like. CBD oil comes in a variety of flavors, so you can find one that your customers will love.
By following these tips, you can source CBD oil for your business with ease.
This process will vary depending on the supplier, but will generally involve setting up a wholesale account and providing some basic information about your business. Once you have your account set up, you will be ready to start selling CBD oil products. You can start by adding products to your online store or by contacting local businesses to see if they are interested in stocking your products.
What Are The Rewards Of CBD Oil Wholesale?
There are a few rewards to consider when looking into CBD oil wholesale. CBD oil is still a relatively new product, and there is a lot of anecdotal evidence about its effects. There is also a lot of research that still needs to be done on the potential benefits of CBD oil.
The rewards of CBD oil include its potential benefits for anxiety, depression, pain relief, and sleep disorders. There is evidence that CBD oil has anti-inflammatory properties.
Overall, CBD oil is a relatively safe and promising product, but it is important to do your research before purchasing any CBD oil products.
Tips For Running A Successful CBD Oil Wholesale Business
There are many things to consider when starting a CBD oil wholesale business. 4 tips to get started:
Research Your Competition.
Before starting your business, it's important to do your research and see what other CBD oil businesses are already out there. This will help you understand the market and identify your target audience.
Choose The Right Products.
When selecting your CBD oil products, make sure you choose ones that are in high demand. CBD tinctures, vape products, and edibles are all popular choices, so consider offering these products in your store.
Create A Strong Branding Strategy.
Creating a strong branding strategy is key to marketing your CBD oil wholesale business. From your website to your social media accounts, make sure your branding is consistent everywhere.
Offer Great Customer Service.
One of the most important things you can do to make your CBD oil wholesale business successful is to offer great customer service. Make sure your customers feel valued and appreciated, and always be available to answer their questions.
Thanks for reading! We hope this blog post has given you a good overview of how to start a successful CBD oil wholesale business. Do not hesitate to get in touch with contact us now.