We farm and formulate premium
CBD OIL
Albert and Dustin are just two middle aged guys that love the outdoors and working the land. They believe in CBD, and are thrilled to be able to produce an exceptional crop, and extract the oil to bring a better life to people around the world.
In the beginning of May, the hemp seeds are planted into 231 cell trays where they will spend the next few weeks propigating in a greenhouse.
In early June, the 4-6 inch hemp starts get transplanted into the field. We plant them 44" apart in 7′ rows. 
July - September
Fertilize & Weed Management
Most of the summer is spent giving the plants the proper water, nutrients, and maintaining a clean field. This allows the plants to grow rich in CBD.
Harvest is by far the most time consuming process. We cut and hung dry the plants in the barn, removed stalks and stems, and sent them to the processor to extract the CBD oil from the biomass. 
When we are not farming, we are formulating our CBD oil to provide you with the best CBD tinctures on the planet.
After we harvested our hemp plants in 2018, we decided to make a small batch of CBD oil for friends and family.
The feedback was mind blowing!
So we decided to spread the love to everyone. Every bottle is filled by us for you. Check out what some of our recent customers say. 
"Just recently, I was introduced to Green Method Farms Full Spectrum Hemp Tincture. After trying Green Method Farms Full Spectrum Hemp Tincture, I am now convinced that this is a superior product fit for my personal needs. I heartily recommend this product for its high quality & great taste!"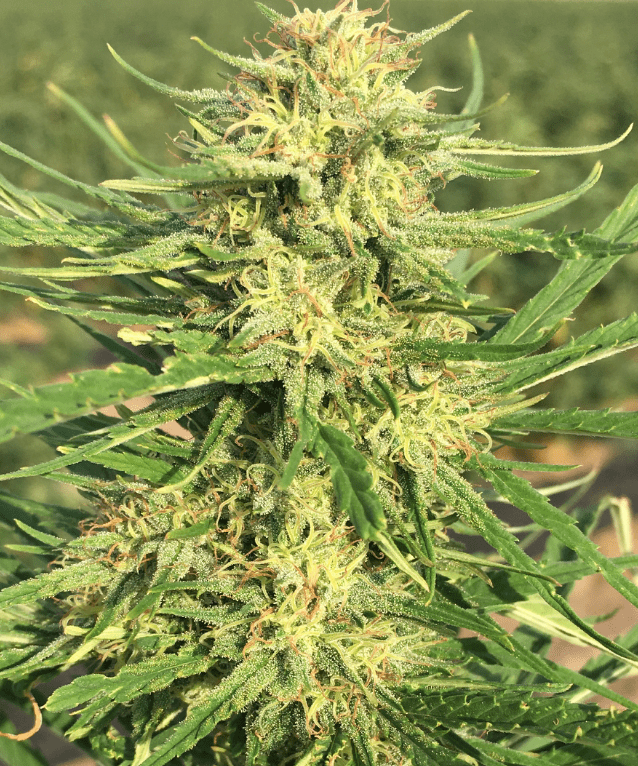 What makes our CBD the best?
First, we started with the best CBD genetics available; high in CBD and very low in THC. 
Our farm is located in the high desert of Central Oregon, which is arguably the best place in the country to grow hemp. It is a dry climate with warm summers on the 45th parallel, which offers a premium light cycle of 18 hours of sunlight.
All these conditions paired with excellent farming practices, and you are left with a premium hemp plant which extracts some really nice CBD oil. 
 The oil tested negative for pestecides, heavy metals, microbials, and solvents, so you have the peace of mind that our oil contains pure CBD oil, and is totally free of any harmful toxins.