Today, the market is flooded with multiple brands that are selling CBD oils. This has landed the buyer in a dilemma from where should one buy. Unfortunately, there are many manufacturing companies fooling customers by selling low-quality products in the market. This is having an adverse effect on the health of an individual may be because most of them have THC in them.
But before we begin with a guide on looking for the best CBD companies from where CBD oil has to be purchased, it is important you should be aware of the following terms.
Note: Some terminologies regarding CBD may not be the same. This is because a few CBD oil manufacturers use the terms interchangeably:
Let's begin!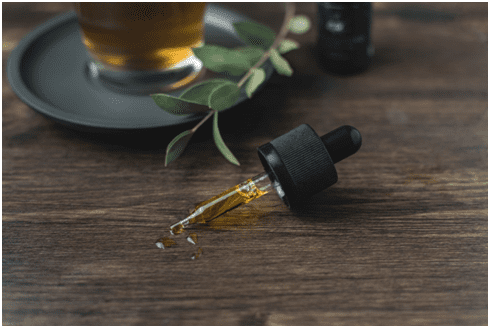 CBD isolate
These types of products have CBD from the cannabis plant. THC is not present at all in them. There are a few buyers that don't want THC at all in their oil.
There has been researching that proves that CBD containing some amount of THC has the potential to increase its effectiveness. However, the choice is up to you completely.
Broad-spectrum CBD
Other compounds and cannabinoids are present in the plant. This includes CBC, CBN, or terpenes (myrcene, limonene, or pinene). This is termed broad-spectrum CBD.
There is zero THC content present in broad-spectrum CBD. Although, there will be a few products that may have their traces.
Full-spectrum CBD
All the compounds of broad-spectrum CBD come under full-spectrum products. But there are also low quantities of THC. It is as low as less than 0.3% as mandated by federal law. Don't worry, it is neither going to harm you nor will make you feel high.
As full-spectrum CBD has a few additional compounds, including THC. This may further have the 'entourage effect.
We hope you are now aware of the important terminologies involved. Now you may be wondering, what is the checklist for buying CBD oil?
Don't worry, we have you covered. This article will guide you on how to purchase the best quality pure natural CBD products.
Check the ingredients
This is one of the most important things to consider. Before purchasing anything, you should always look for the ingredients present in the product. A good quality CBD oil will have melatonin or MCT. On the contrary, low-quality oil may have vegetable glycerin and propylene.
THC content
Are you aware of the state laws related to CBD oil? Different states impose restrictions on the total amount of THC that is present in the wonder oil. CBD should have less than 0.3% THC concentration. If it has a higher content of THC, it should be considered recreational marijuana and not CBD.
Verify online reviews
Today, every smart customer looks for online reviews before purchasing anything. Then why not CBD? Check out the best CBD online shop USA on the search engine by exploring genuine reviews. See if the website is legitimate. This is certainly going to narrow down your 'where can I buy CBD oil near me.
Clinically tested
You cannot choose a random online store and pick up CBD oil from there. You have to be very careful and choosy. It is important that the oil is clinically tested. If it is, the information regarding the same will certainly be mentioned on the website and on the product as well. If that is not present, it is definitely a matter of concern.
Note: If the clinical tests were done 3 years ago, it has expired.
Set a budget
When all the aforementioned points have been considered, you can then choose the one that fits your budget the best. But make sure you choose an oil that is of good quality and has safe packaging.
The most important thing to remember is, that it is your body so it is your responsibility to choose the best CBD oil. Don't hesitate to ask questions to the buyer because you have to look for the best product for you.