The buzz around CBD is everywhere. From chocolates and clothing to health and wellness, CBD products are in great demand due to their newly found benefits.
CBD (also known as cannabidiol) is derived from the plant Cannabis Sativa or what we commonly call marijuana. CBD extract, in the form of powder, is mixed with oils like olive oil, hemp oil, or coconut oil to enhance its application and effectiveness.
Skincare products infused with pure natural CBD oil
CBD oil is a highly sought-after product in the skincare industry as well. From cleansers and serums to sunscreens and creams, a lot of products infused with CBD oil are being manufactured and used.
Why are CBD products good for your skin?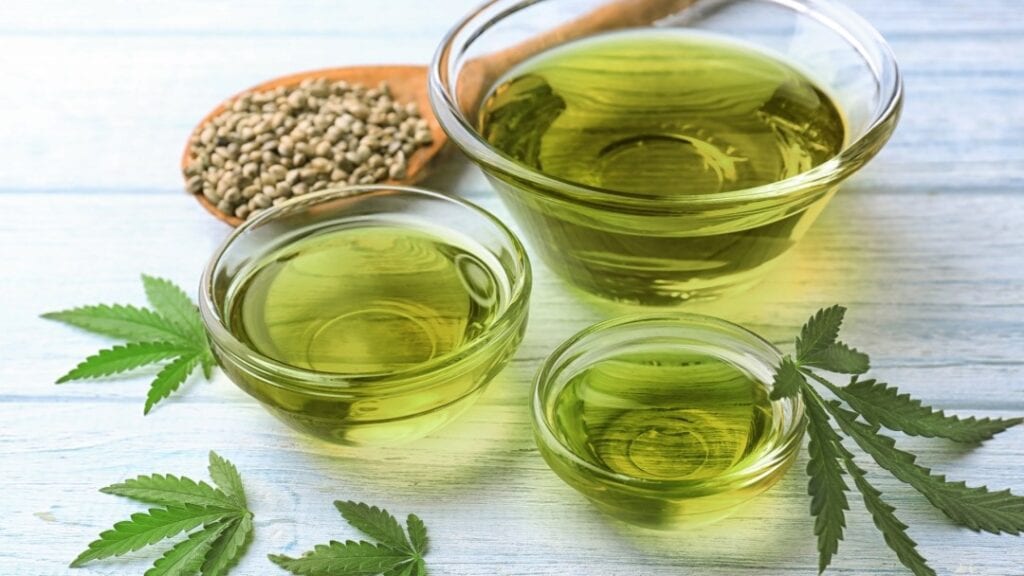 Cannabidiol is known for its healing properties. Its anti-inflammatory and antioxidant properties make it suitable to treat skin conditions like acne, dryness, inflammation, etc.
CBD oil for acne-prone skin
In most cases, acne is an inflammatory condition. Anything that soothes inflammation can be used for relief. It has been found that pure natural CBD oil not only has anti-inflammatory properties but also helps reduce the production of sebum in the skin. It can thus fight acne effectively.
CBD oil for skin rejuvenation
Initial studies suggest that it is safe to use CBD topically. Skincare brands are therefore using this ingredient to manufacture pure natural CBD products like sunscreen and anti-aging creams. The antioxidants present in CBD oil lessen the visible signs of aging like wrinkles and skin dullness by reducing the free radical damage.
CBD oil for skin sensitivity
The soothing properties of CBD have benefits for sensitive skin and related issues like redness. Products infused with CBD oil can calm your skin.
Which is the best form of CBD for the skin?
Skincare products made of CBD oil generally make use of the following versions:
CBD isolate
Full-spectrum CBD
Broad-spectrum CBD
Of all the forms, CBD isolate works the best for skin-related issues. It is one of the purest versions of CBD that can be used for facial skin as it does not clog pores and contains antioxidants known for their rejuvenating properties.
While full spectrum CBD also has trace amounts of THC and other cannabinoids and antioxidant compounds along with CBD, no THC is detectable in broad-spectrum CBD.
How to choose the right skincare products?
With so many brands venturing into manufacturing CBD products, it can be difficult for users to ascertain their quality. Here's how you can choose the best quality CBD products.
Make sure that cannabidiol is listed as an ingredient.
Look at the quantity of CBD present in the product. Most brands mention this in milligrams.
Choose products that carry a certification of purity from a third-party lab.
Takeaway
While it is true that CBD has benefits for the skin, scientists are still studying its long-term effects. You must buy CBD-infused skincare products with caution and proper research to reap their incredible benefits.