CBD is becoming a magic alternative for users, especially for those suffering from pain, anxiety, depression, and more. It is very important to understand about different terminologies that are used for CBD. In this blog, we are going to explain how many types of CBD are available. 
The market is full of various CBD products and every product claims to be the best in itself. Before you get confused about all these pure natural CBD products, it is important to read about different types of CBD.
How Does CBD Work In Our Body?
Different types of CBD contain different ingredients. CBD products are linked to different terms. The commonly used terms include 'CBD concentrates', 'raw CBD oil', and 'PCR CBD oil'. Let's talk about them one by one.
WHAT IS CBD CONCENTRATE?
The extract which contains cannabidiol in very high concentrations is known as CBD concentrate. When you are checking out a CBD product, this is the first thing you are going to look after. Here are some forms which you will find mentioned on the product:
Extract

Distillate

Crystals and Isolate

Crumble

Wax

Shatter
The percentage of cannabidiol present in these types varies from one product to another. These products provide a high dosage of CBD even with a smaller dose in a quick period of time. Please note that every concentrate is not an extract but all CBD extracts are concentrates.
WHAT IS RAW CBD OIL?
The oil created without the use of any heat or solvents during the extraction process is known as 'Raw CBD oil'. The term raw is used because during and after the CO2 extraction process, the majority of the original plant stays intact. This results in the presence of a full spectrum of the cannabinoids of the plant along with terpenes and pigments.
WHAT IS PCR CBD OIL?
PCR stands for phytocannabinoids which are produced by plants. Cannabinoids are often linked to CBD and THC. PCR CBD oil is also known as PCR Hemp oil. Other terms used for PCR CBD oil are full-spectrum CBD and PCR Hemp oil full-spectrum hemp oil.
CBD OIL AND ITS FORMS
The most common form of CBD used by CBD consumers is CBD oil. There are multiple products available in the market which claim to be CBD oil but they contain several cannabinoids. The right CBD oil comes from the hemp plant also known as the marijuana plant. Based on the cannabinoid content, majorly there are three types of CBD oil:
Full Spectrum CBD oil

Broad Spectrum CBD oil

Isolate (CBD)
WHAT IS THE DIFFERENCE BETWEEN TYPES OF CBD OIL?
These types of CBD oil are differentiated on the basis of the presence of the content of chemical compounds in each of these products.
Full Spectrum CBD oil contains all the cannabinoids. It also includes all of the plant compounds.
Broad Spectrum CBD oil contains all the cannabinoids and plant compounds but not THC.
CBD isolate is found in crystal or powder form. It only contains CBD.
KNOWING MORE ABOUT CBD ISOLATE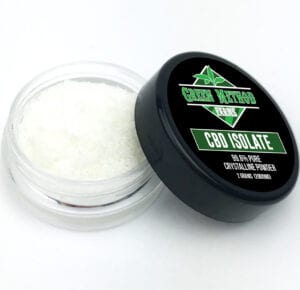 CBD isolate is said to be a true CBD or CBD oil. The reason behind this is that it only contains cannabidiol. It does not have any other cannabinoids and plant compounds like terpenes.
This form of CBD is sold in the form of crystal or powder. Some companies sell it in the form of oil as well.
This form is prepared by an extraction process that is similar to other CBD oils. Then, what is the difference? The difference comes at the step after the extraction process. 
Once the extraction of cannabinoids is done, the CBD is filtered out. After this, the CBD goes through a process that is winterization and is also known as the chilling process. This process helps to remove all other chemical compounds.
This form is used sublingually or for vaping. This means that it is administered under the tongue in crystal or powder form. The CBD isolate is cheaper because it does not contain THC.
The only disadvantage with CBD isolate is that it does not provide a much stronger effect when compared to other forms of CBD oil.
KNOWING MORE ABOUT FULL-SPECTRUM CBD OIL
The Full Spectrum CBD oil contains CBD and all other cannabinoids, including THC. It also contains terpenes and fatty acids which are found to occur naturally in the cannabis plant. It is entirely different from CBD isolate due to the presence of all the components. 
This form is also known as full or whole plant extract. When the full spectrum oil goes through the extraction and filtration process, none of the compounds are removed. This form contains THC but it is present in very less amounts which is not enough to make a consumer feel high.
The advantage of Full Spectrum CBD oil is that it has healing properties as it is a full-plant extract. The presence of terpenes in this form gives it anti-inflammatory properties. The presence of other compounds in this form of CBD enhances its overall benefits.
According to studies, Full spectrum CBD oil has full-plant extract and thus has greater medicinal properties as compared to simple CBD. Due to the presence of cannabinoids and other chemical compounds, there is an entourage effect. This is due to the positive effects of the chemical synergies of all the compounds present in this form.
The disadvantage with Full Spectrum CBD oil is that it can show up on tests. For example, when a roadside mouth swab test is performed, the test can come positive due to the presence of THC.
BUY FULL-SPECTRUM CBD OIL
KNOWING MORE ABOUT BROAD-SPECTRUM CBD OIL
Broad Spectrum CBD oil is the form that has properties between that of CBD isolate and Full Spectrum CBD oil. This form contains all of the cannabinoids and chemical compounds but not THC.
Except for THC, all the beneficial compounds are present in this form. Thus, it shows some of the advantages of the entourage effect.
The Broad Spectrum CBD oil is not easily available like the other two forms. This form goes through the routine extraction process. THC is removed from the extract in the final stages of the processing.
The main advantage of Broad Spectrum CBD oil is that it does not show up on a drug test.
WHAT ARE CBD CARRIERS?
The CBD and other cannabinoids can be ingested through a base which is known as a carrier agent. These CBD carriers come in the form of CBD tinctures. CBD oils and tinctures look quite the same in appearance but in actuality, they are very different.
KNOW THE DIFFERENCE BETWEEN CBD OIL AND CBD TINCTURE
The main difference between CBD oil and CBD tincture is the presence of CBD carriers. In the case of CBD oil, the carrier agent is the oil itself while in the case of CBD tincture, the carrier is also a liquid but alcohol. Both the carriers are liquids but have different contents.
In the case of CBD oil, the common oil carriers are coconut oil, MCT oil, hemp seed oil, and olive oil.
In the case of CBD tincture, the carrier base is alcohol and not oil. Tinctures are prepared by soaking cannabis in alcohol which is high-proof grain followed by low heating till the time the plant compounds get infused. 
The advantage of CBD tinctures over CBD oils is that CBD tinctures can be stored for a greater period of time as compared to CBD oils. Another advantage is that it is fast-acting and gives a quicker effect. The disadvantage of CBD tincture is its taste. Some consumers find the taste of tincture unpleasant. Another one is that if you spill the tincture drops, it becomes very messy.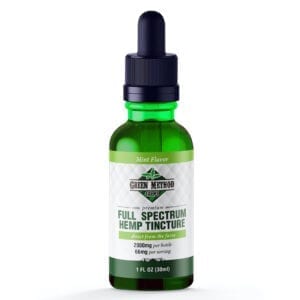 METHOD OF USING TINCTURES
To get the maximum benefit, tinctures should be ingested sublingually. This means that you should place the drops under your tongue and then using your tongue, rub it along the cheeks. After this, hold the drops in your mouth for at least 30 to 60 seconds. The longer you can hold the drops, the greater will be the effect.
CBD CAPSULES
To add CBD to your life, the easiest way is to take it in the form of capsules as a daily supplement. The CBD capsules can be combined with different types of CBD. For example, in a day you can once take a CBD capsule and supplement it with oil. Usually, one capsule per day should be taken along with water.
CBD TOPICALS
Another form in which CBD is available is in topical form. Examples include lotions, creams, salves, and lip balms. As per research, the topical form of CBD helps with chronic pain, acne, inflammation, psoriasis, and more.
The topical form of CBD helps with localized pain. This means it helps relieve pain in a specific part of your body. This form is also used with other types of CBD.
People who have anxiety and sleep issues do not prefer the topical form of CBD.
METHOD OF USING TOPICALS
The topical form of CBD is used when you have skin conditions. It is applied to the body areas where benefit from the topical form is needed.
CBD VAPES
The vape form of CBD in a few people is said to provide immediate relief in some while some people feel that it does not have long-lasting effects as compared to other CBD forms.
METHOD OF USING VAPES
To use CBD vape oil, an e-cigarette, vape pen, or vaporizer is needed. Heat is added and an appropriate amount of vape oil is inhaled from the vaping device.
CBD GUMMIES & EDIBLES
Sweet treats are something that is most people's favorite. The best part about CBD gummies and edibles is that they are easy to consume.
The CBD gummies contain sugar which can be a concern for some people, especially diabetics. It is important to make sure the ingredients present in the product are gluten-free or vegan or any other allergic ingredient. This is important in case you are a vegetarian or are allergic to gluten.
METHOD OF TAKING CBD GUMMIES AND EDIBLES
CBD gummies are easy to take and can be taken anytime and anywhere. The important point to take care of is that although these gummies are yummy, excess of these can cause side effects like sleepiness and a feeling of lethargy.
There are also other types of CBD oil products which include CBD inhalers, CBD gums, CBD drinks and tea, CBD coconut oil, and CBD sweeteners.
WHAT TYPE OF CBD SHOULD YOU USE?
This is the most important question. But, there can't be just one right answer. It all depends on your preference. However, we can give you some points so that you can find out which product would be best for you:
Do as much research as possible.

Check for different types of brands. Is there any particular brand you trust?

Check the methods and ingredients used by the brand.

After you are finalized with the brand of your choice, look out for the product form which would be most suitable for you.

Depending upon the purpose you need CBD, the product form must be selected.

The CBD product should be suited to your lifestyle and provide the desired effect to your purpose. 

Make sure to consult a healthcare professional before you start taking any form of CBD.
TAKEAWAY
Before you decide to buy Pure natural CBD oil, you need to know a few things which will make it easier for you to make a choice. If you have decided that you want to buy CBD of your brand choice, you might get confused about the type of CBD you want to buy as there is a wide range of products available. Look for the contents of the CBD product and check out their advantages and disadvantages. After you have analyzed that all, you are ready to buy the product.