CBD is the health trend at the moment. The chemical compound of the cannabis plant has managed to conquer the hearts of many. And all the credit goes to the benefits that CBD oil has to offer. The consumption is helping in pain relief, sound night sleep acts as a stress-buster, and a lot more. Besides having medicinal qualities, this hemp plant compound has various nourishing properties making it a good source of nutrients.
Cannabidiol is everywhere and in everything, whether it is a renowned snack or your workout clothes. But there are a few fallacious claims regarding CBD leaving the market with a monumental potential completely untapped. Let's decipher a few CBD-related myths today.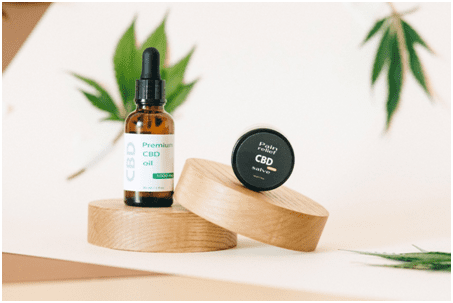 Myth 1: CBD Gets You High
Answer: No
Even if you buy it from the best CBD companies, CBD will not make you melt on your couch. It is not psychoactive so there is no effect on the mental state of an individual. The hardcore reality is, it has healing properties of anxiety and depression. This is because it is affecting the serotonin receptors in your brain.
One should not mislead CBD as THC (tetrahydrocannabinol) because they are two different components of the Cannabis plant. THC is the one causing the psychoactive feeling of being high. CBD alone can't give you the high feeling. 
Myth 2: CBD is Addictive
Answer: No
Most people hesitate to CBD products as they assume that CBD is addictive. You should know where to buy CBD oil. There is a preconceived notion that once you start using them, you get dependent on them for a sustained period. 
This myth is maybe because it acts as a stress buster and pain reliever. But that is not the case. CBD consumption doesn't lead to dependency. According to a report from the World Health Organization, there is no potential dependency. No evidence of public health-related issues is associated with the use of pure CBD.
 Myth 3: CBD is Illegal
Answer: No
This is another myth that is completely false. 
CBD has been explored for a long time by the medical community now. FDA personally has taken interest in the compound. They feel many unauthorized companies have started making random claims about their products. This is the reason why CBD is being misunderstood.
 The Narcotics Drugs and Psychotropic Substances Act, 1985 (NDPS Act) gives a clear picture of the recreational use of cannabis. But this act is not applicable to the leaves and seeds of the plant. The extraction from cannabis leaves is legal. 
In 2017, the World Health Organization had claimed that naturally occurring CBD is safe as well as well-tolerant in humans. Well, everything depends from individual to individual, their age, sex, and dosage. CBD is used for treating common diseases like seizures, anxiety, schizophrenia, depression, acne, and even heart disease. 
 Myth 4: CBD has Immediate Effects
Answer: No
CBD is not a medication. It is basically marketed and sold as a supplement. 
CBD is like any other oil or supplement. It takes time to work on your body. Everything depends on pure natural CBD products, dosage consumption, and individuals.
For example, if you put a few drops under your tongue, it will surely enter your body, way quicker than a dietary supplement. So, the industry is being introduced with new ways to make the complete process more efficient. 
Therefore, CBD results appear gradually over days or weeks of consistently using it. 
 Conclusion
Long story short, these were only 4 of the many myths floating around CBD. So before starting a CBD regimen, make sure you consult an expert and connect with the best CBD companies.