The Risk of the CBD Business
Farming hemp, extracting the oil, and creating pure CBD products is a lot of work, and is a large financial investment. When deciding to start a new business, there is certainly risk involved. There are no guarantees that it will work out, and honestly, a lot of farmers have lost a lot of money farming hemp.
We were well aware of the risk involved. On the farming side, the plants could get eaten by rabbits, or destroyed by insects or adverse weather. But we have decided to go all in, because we believe in the benefits of the oil, and have already helped a lot of people.
When you start something new, they say you need a 'why' to keep you motivated. So I wanted to share my 'why' when it comes to selling CBD oil.
My CBD 'WHY'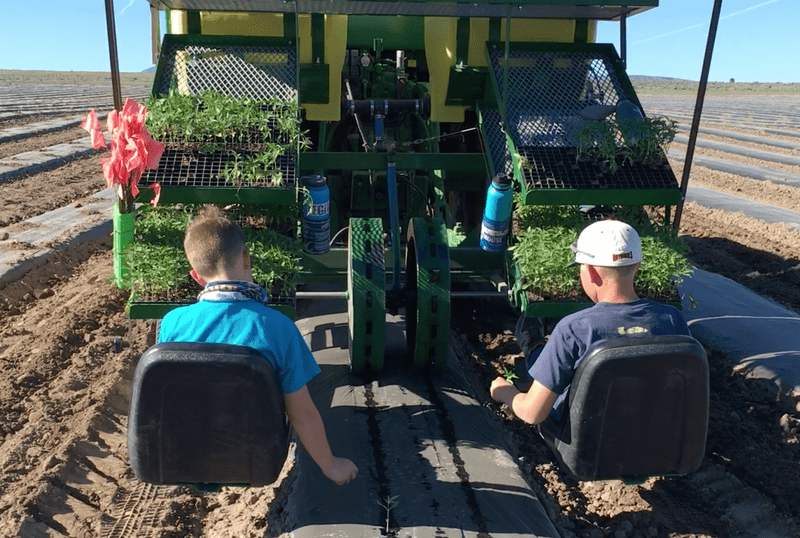 It is my desire to be the best dad I can be. I want to teach my kids responsibility and hard work. Farming hemp has done that. My kids were stretched, and had great attitudes as we worked long days in the field.
I also want to teach them that they don't have to rely on an existing business to employ them; they can create their own work from nothing. Whatever they want to do, they can do it.
And one of the most important values of mine is that they have an expanded worldview.
It all started a few summers ago. I was walking in an outdoor mall in town, and noticed a mom and her two middle school-aged kids. One of the kids left the mom, and went into a store. He found something he wanted to buy, and I looked over his shoulder as he opened his wallet. He waded through a bunch of Australian dollars to get to his USD. I thought, how cool is that? This kid was independent enough to go in the store by himself, and has obviously traveled internationally since he has foreign currency in his wallet. In that moment, I wanted the same for my kids.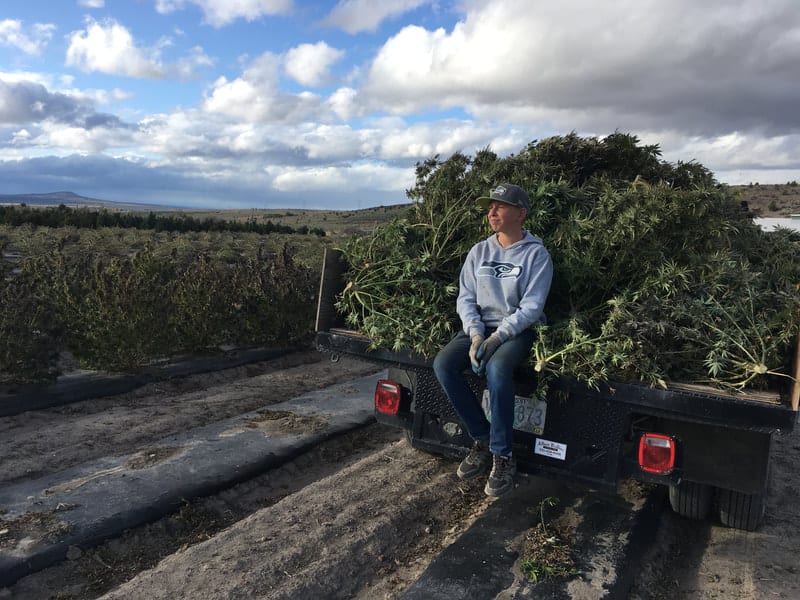 I want them to think outside of the culture and experience of the small town we live in. I want them to understand that most people in the world do not have it as good as we do, and to be grateful. I want them to appreciate different culture and have their eyes opened to different ways of doing things.
This is not something you can teach with words or on the internet. They need to experience it for themselves.
So, the money that we raise from the sale of our CBD oil (that they helped make) is going to go on an international trip. But not just any trip. I plan on taking each of them on a unique trip to visit the Compassion child they support. For Xavier, this means we will go visit Yandel in the Dominican Republic. For Zeke, we will visit Ambo in the Phillippines. And the cool thing about a trip like this is I can't even predict the lasting impact it will have on them. That is up to God. I love that!
These trips are not cheap, so we need to sell enough CBD tinctures to justify taking the trip. But that is my number one goal. It is my 'why' for growing hemp and selling CBD oil.
To learn more about my goal, check out this video:
Typically when you go to buy a retail product like CBD oil, you don't really know what is going on behind the scene. You just like the product, and buy it. But I wanted to share our family journey and our goals with you so that you know what your money is going when you buy CBD oil from our farm.
In addition, $5 from every CBD tincture that you purchase goes to provide clean drinking water to people in regions that don't have access to water.
If you have made it this far in the post, you must be interested in our story and our CBD products. Feel free to learn all about our farming and formulation process through the homepage of this website. If you have any other questions about our pure CBD oil, please reach out!